WHAT WE OFFER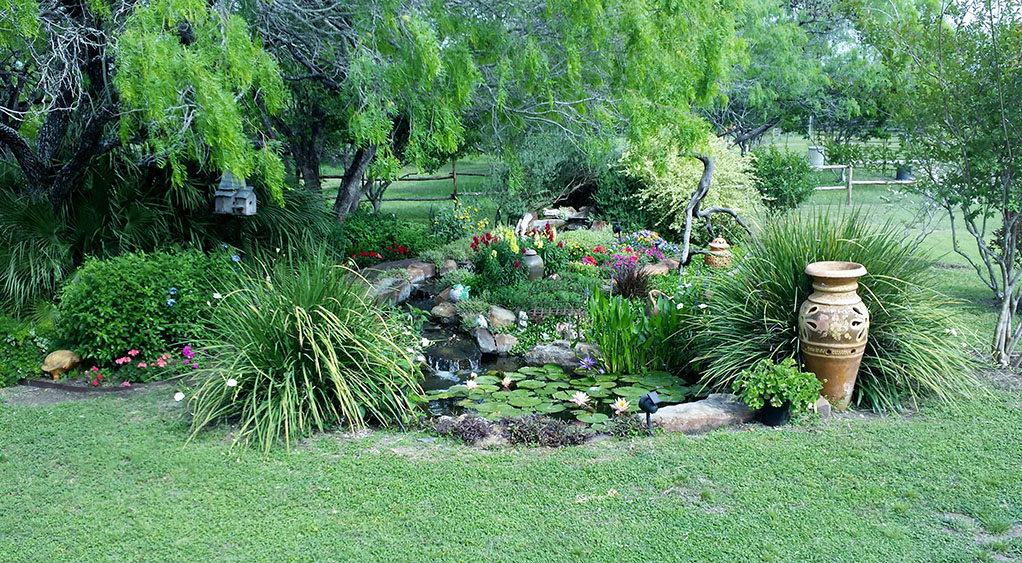 Jamie's Ranch offers a variety of activities in a beautiful ranch setting. Here is a run down of all that you can do…

Petting and feeding animals…currently we have horses, donkeys, miniature goats, llamas, alpacas, pot belly pigs and a variety of kid friendly dogs and cats. We provide everyone with animal feed.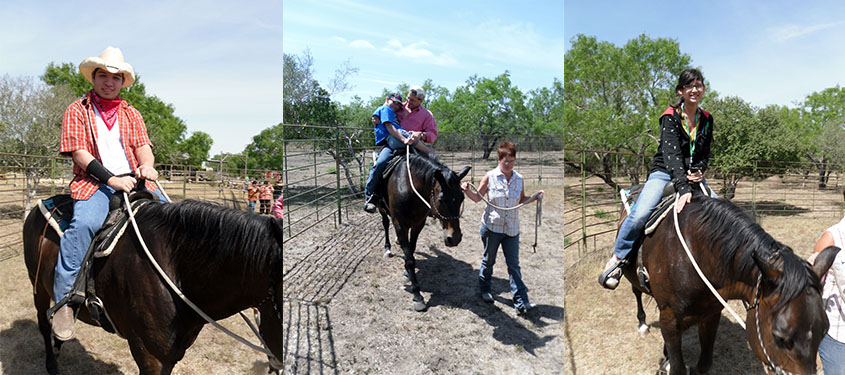 Horse rides… we provide rides to all children that want to ride. All rides are given on well trained horses; hand led in a round pen. We have a minimum of 3 adults in riding area. Helmets available. We ask that you go to our contact page to copy and fill out permission forms.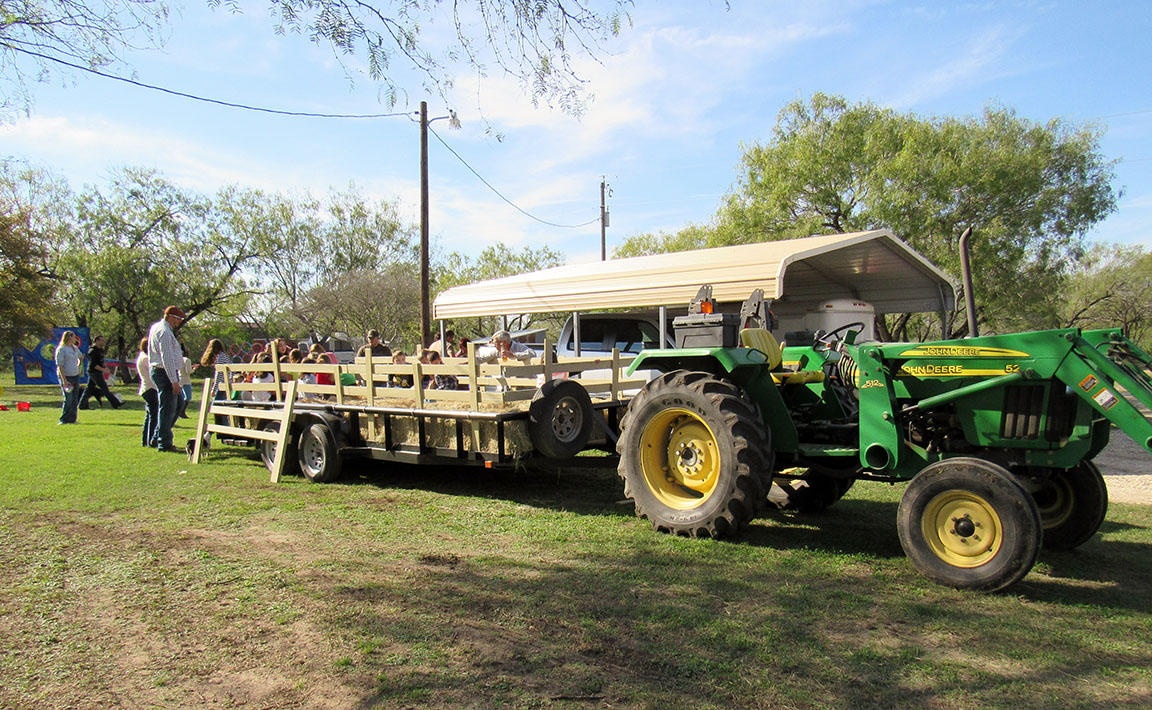 Hay ride… we take a 30-40 minute hay ride in our back acreage that has primarily been left in its natural state. Hay ride is wheelchair accessible.

Outdoor games…are geared toward special needs kids and are wheelchair accessible. Games are fun, colorful and are easily adaptable to skill level. These games promote motor skills and encourage a sense of accomplishment.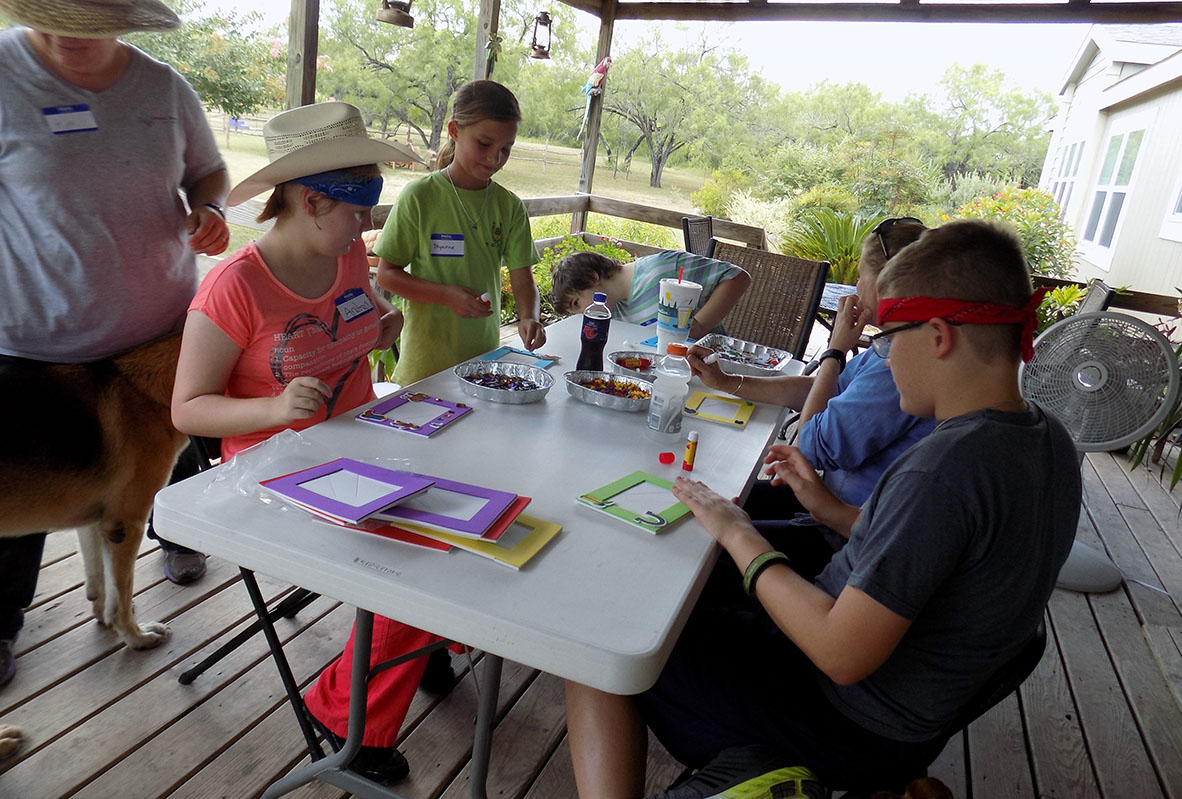 Crafts…we have a variety of crafts…currently all kids can decorate a colorful picture frame. We provide a favorite 4 X 6 picture taken during their visit.

Music…Roger Mitzel who has a band "Borrego Creek" has been playing since he was 10 years old. Roger loves to share his talents with the kids. Kids are encouraged to sing, clap and dance.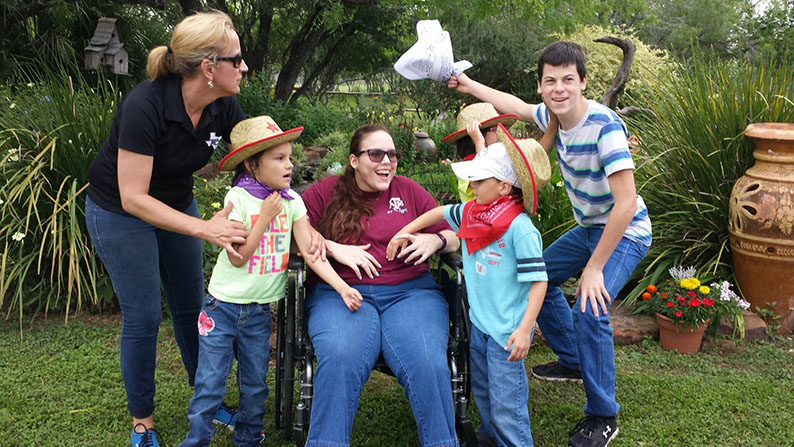 Photo Ops…we have some beautiful photo opportunities and some fun stand-in photo ops. We have various costume items available that are fun for pictures.
We are available for private birthday parties and/or celebrations. Please call for more information and pricing. (830) 570-6163