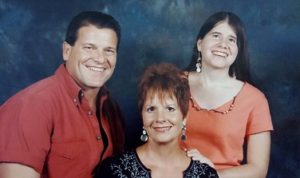 MITZEL FAMILY
OUR STORY
Originally from South Dakota, Sheri and I moved to Texas in 1985. I believe there is a saying that goes, "I wasn't born in Texas, but I got here as fast as I could." Anyway, I joined the San Antonio Fire Department in 1987 and have been in the department 29 years; 23 of those in EMS.
In 2000, we moved out to the country with our 2 daughters, one of whom was special needs. That was Jamie. Our first property was 10 acres of rented land between San Antonio and Lytle. The first animals were the requisite dogs and cats…followed by a few ducks, rabbits and a couple of donkeys…followed by a few horses…"and it just never stopped." My lovely wife has never seen an animal that she didn't want and consequently has to ask this particular "darling husband" for another extension of the feed bill.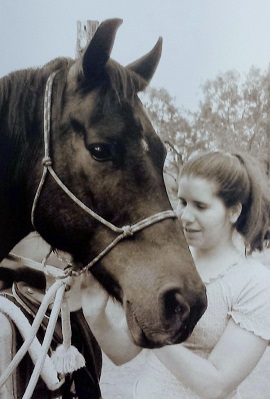 The first groups to visit were Jamie's classes. Through them it became very obvious…the need/craving, that these kids have for different experiences. And the need/relief that came to siblings, parents and teachers when this could be provided occasionally.
In 2005, the Mitzel family moved onto 49 acres in McCoy…"mainly to accommodate the darn animals." Our daughter, Kasey and her husband, Jay…plus their two kids Shyanne and Kolton, have a home on the property as well. Sheri's dad also lives with us. This is truly a family affair and everyone helps with the animals, property and Jamie's Ranch.
While the idea to start reaching out to more groups started many years ago, the decision to become a nonprofit was finally made in 2015. Jamie is no longer with us…she died in 2009 of Batten disease. She so loved it when her classmates would come out and she could share her "country place"…hence the name.
It's a beautiful property and we truly love having people and kids out and providing a getaway, if even for just a few hours. Please come visit…enjoy…relax. Visit our blog, but most of all put our name out there to any group/family you feel might be interested. Hope to see you soon!
Roger and Sheri Mitzel